If you deal with large projects,
Excel
or pen and paper will not be enough to enable you to keep track of the project's progress. We have done our own ranking and comparison of the top 3 free and
opensource
project management software! It will help you pick the most appropriate tool, wether you just want to draw a PERT /
Gantt chart
or you want to accomplish the full project management tasks with a single
Microsoft Project
-like tool.
This ranking is also good if you prepare for an interview on
project manager
role: in such case, you are expected to know the most common pieces of software used by experienced project managers.
PS: to become a professional project manager, you should really start by reading the PMBOK!
1- OpenProj
OpenProj gets the first place in our ranking. Here is why:
It is exhaustive: it provides all the features you need even for very large projects
It is simple to use and the interface is intuitive
Its drawbacks:
Old school design
Does not stick to a well established Project Management method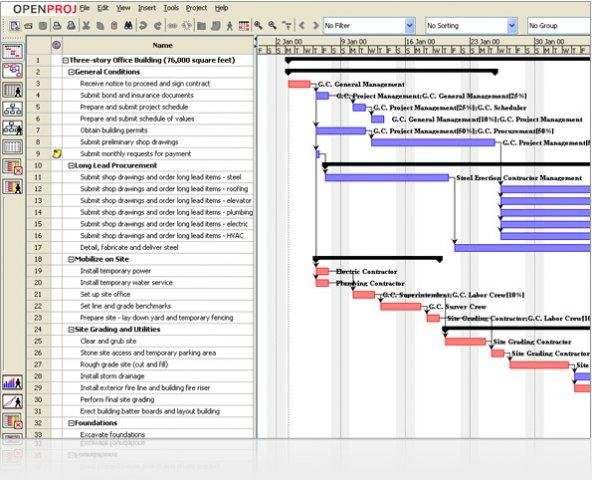 You can download OpenProj on:
http://sourceforge.net/projects/openproj/
Although it ranks 2nd in this ranking, GanttProject is a very good tool.
Key features:
By design this tools focuses on the project planning phase and not on the full project management process. It's a very good tool if you just want to draw a planning. If you want to do other PM tasks such as monitoring your resources and costs, you need to use another tool such as PMS.
You can download GanttProject on
http://www.ganttproject.biz/